'Make jam' has long been on my list of domestic mountains to conquer, right behind 'knit a presentable scarf' but somewhere before 'keep bees'.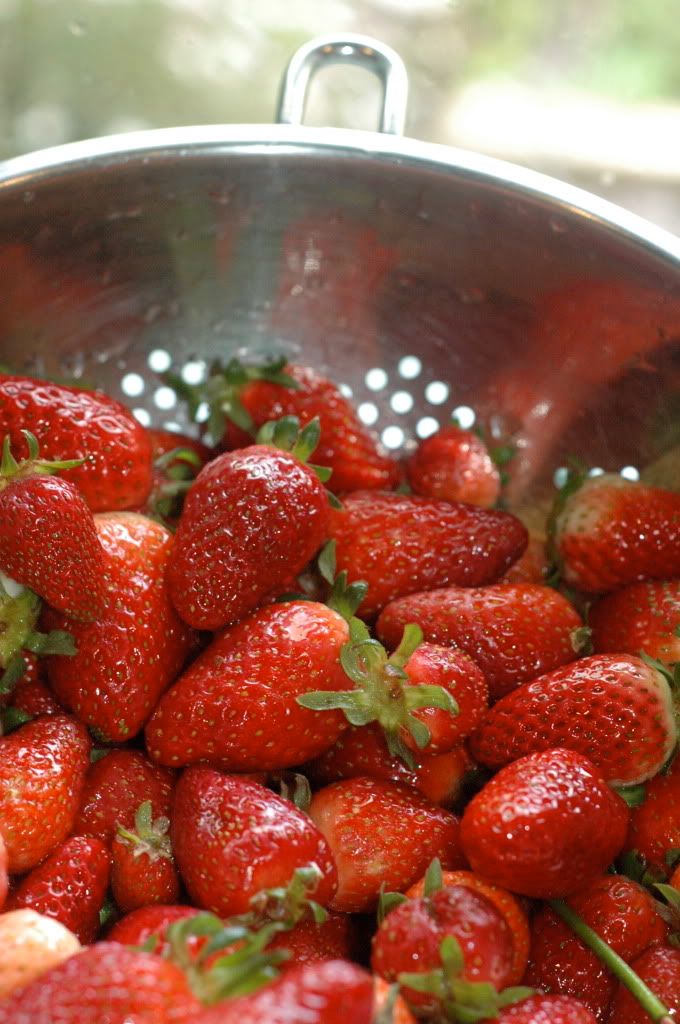 Late Sunday night, after a day of picking, hulling, sterilizing and stirring (and stirring, and stirring, and stirring), I got there.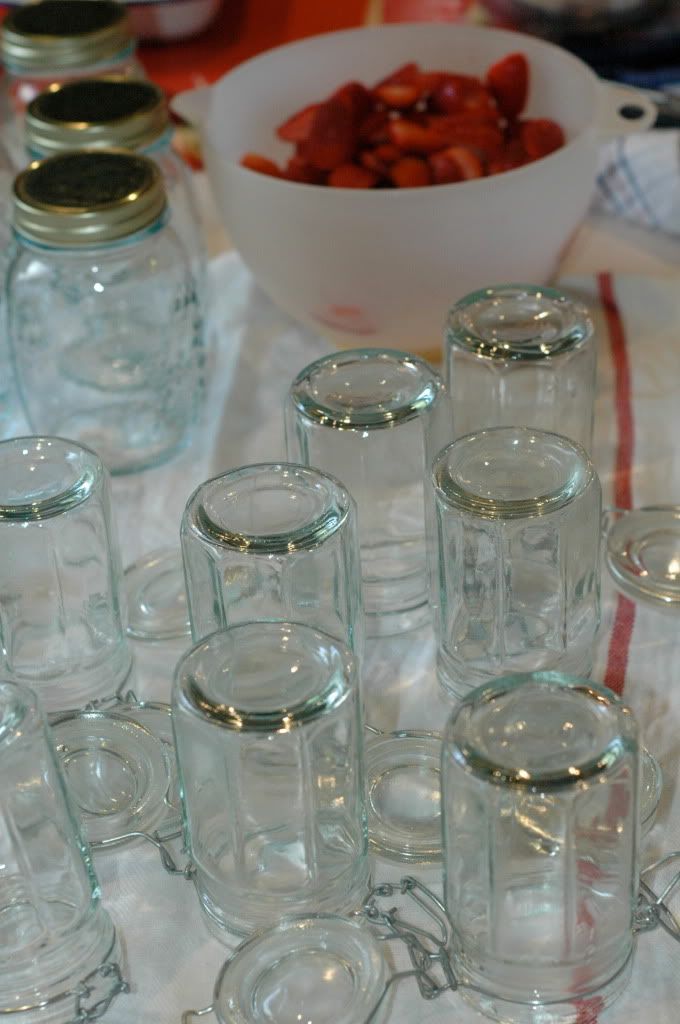 Around about midnight (did I mention the stirring?), burned, sticky and buzzing from way too many taste-tests, I collapsed.
But it was well worth it.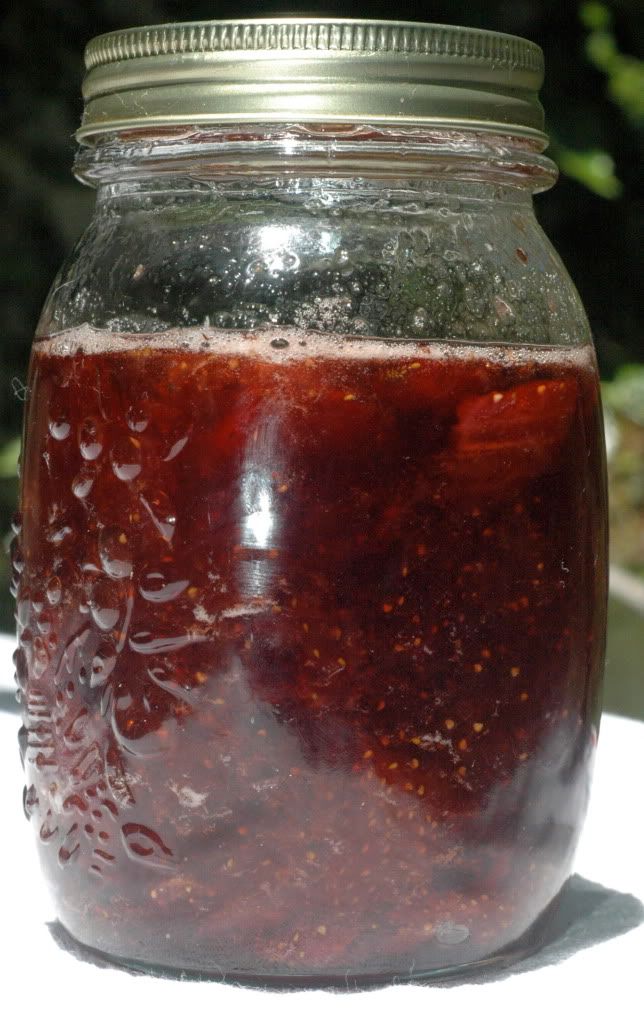 We now have enough jars of ruby red jam -
Strawberry
and
Rhubarb Vanilla
- to see us through dozens and dozens of scones, biscuits and breakfasts, not to mention a few jars set aside for this year's

Teachers Christmas Gift

.
The
Strawberry Jam
(which demanded all the stirring due to the volumes involved) can be kept stored in the cupboard, provided the jars are properly sterilized and sealed.
But the
Rhubarb Vanilla Jam
(which was quick, easy, and even
more
delicious) must be kept in the fridge where, theoretically, it may be kept for two weeks.
We'll never know.
I recommend tripling the quantities.
You'll be glad you did.
Donna Hay's Rhubarb Vanilla Jam
250g (8.75 oz) rhubarb, trimmed and chopped
1 cup caster (superfine) sugar
1 vanilla bean, split and scraped
2 tablespoons water
Place the rhubarb, sugar, vanilla and water in a saucepan over low heat and stir until the sugar is dissolved. Increase the heat to medium and simmer for 8-10 minutes or until thickened. Remove the vanilla bean and discard. Spoon the jam into a sterilized 1-cup (8 fl oz) capacity glass jar and seal. Makes 1 cup (8 fl oz).